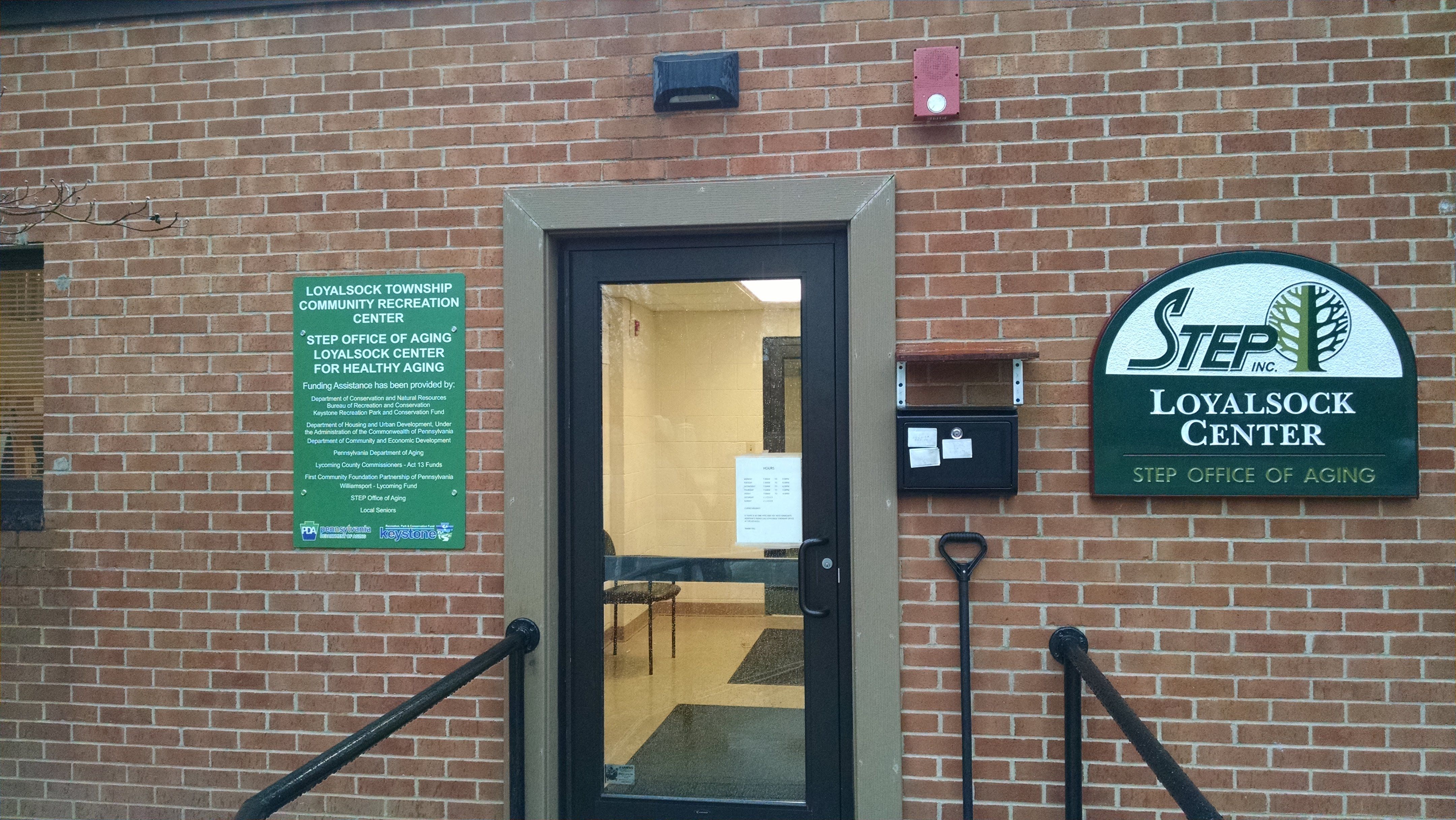 What started as an idea has now become a reality for older adults in Lycoming County! The new Loyalsock Center for Healthy Aging is scheduled to open less than a year after the groundbreaking. However, the joint project between STEP and Loyalsock Township has been in the works for over three years and included a feasibility study, fund development, and construction. The addition to the center will bring all of STEP's Center for Healthy Aging services and opportunities – from the coordination of meals for homebound individuals to congregate meals, fitness and wellness activities, and various social offerings – under one roof. The new location will also allow for expanded programming, including fiber crafts, arts, book clubs, gardening, and more. The expanded center will serve as a multigenerational, multipurpose space that will allow Loyalsock Township to serve more of their students through before/after school and summer programming.
Funding for the project was jointly raised and the contributors are greatly appreciated. Contributors include the Walter J. Heim Fund and the Williamsport Lycoming Community Fund at the First Community Foundation Partnership of Pennsylvania, the Pennsylvania Department of Conservation and Natural Resources, the Pennsylvania Department of Aging, Loyalsock Township, Lycoming County Commissioners, and the STEP Office of Aging. Additionally, the older adults who currently volunteer and utilize the existing facilities fundraised extensively.
The Grand Opening will be held on Thursday, March 12, 2020, from 11:00 a.m. to 2 p.m. at the Loyalsock Township Community Recreation Center, 1607 Four Mile Drive, Williamsport. The event will feature a ceremonial ribbon cutting, activity stations, refreshments, and guest speakers. The event will showcase all the new Loyalsock Center for Healthy Aging will have to offer and allow attendees to provide suggestions of other activities that they would like to see integrated into the center's programming. The Ribbon Cutting Ceremony will take place at 11 a.m. with the Secretaries of both the Pennsylvania Department for the Conservation of Natural Resources and the Department of Aging providing comments, along with local elected officials and funding partners.
If you have ever wondered about what goes on at a STEP Center for Healthy Aging, now is your time to find out and get involved! STEP and Loyalsock Township are excited to see you there!