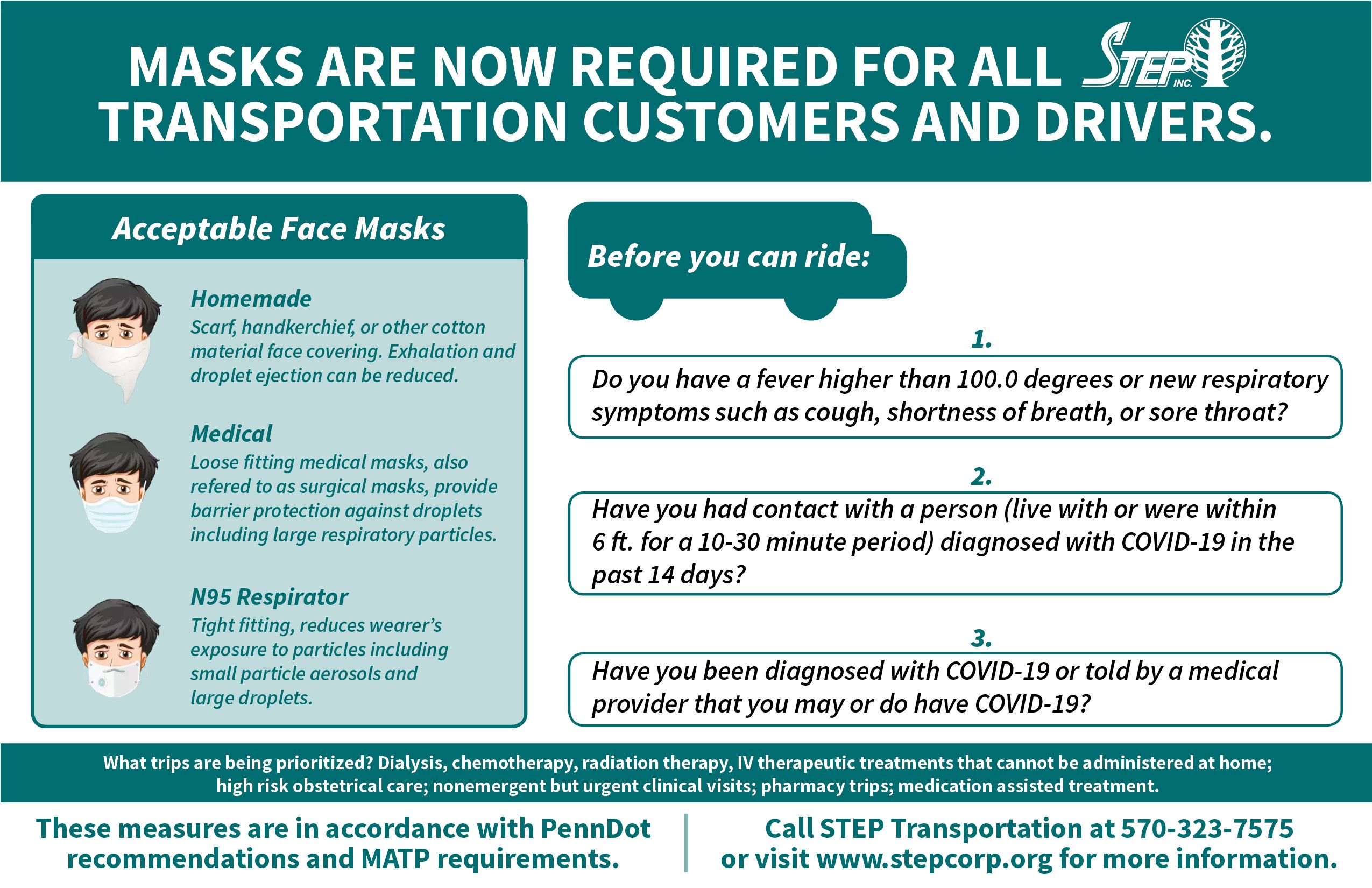 In accordance with recommendations from PennDOT and requirements from the Medical Assistance Transportation Program (MATP), STEP Transportation is requiring masks for all riders and drivers on STEP Transportation trips. Additionally, customers will be prescreened using guidelines from MATP when scheduling their trips to determine if the trip should be made, and if any modifications are necessary.
Trips will require a mask for all riders and the driver, and the refusal to wear a mask will result in trip cancellation. Several mask types are acceptable – homemade, medical, or N95 respirators.
Some trip types are being prioritized, including dialysis, chemotherapy, radiation therapy, IV therapeutic treatments that cannot be administered at home, high risk obstetrical care, nonemergent but urgent clinical visits, pharmacy trips, and medication assisted treatments. Routine obstetrical visits and non-urgent follow-up for chronic conditions may be able to be performed using telemedicine, while routine physicals and well child visits may be rescheduled once the COVID-19 emergency is lifted. Most elective procedures and routine non-emergent dental visits should not be scheduled at this time. Telemedicine should be used where possible.
If a consumer has been released from home isolation after testing positive for COVID-19, additional modifications will need to be made to their usage of STEP Transportation.
Customers can contact STEP Transportation at 570.323.7575 with any questions.