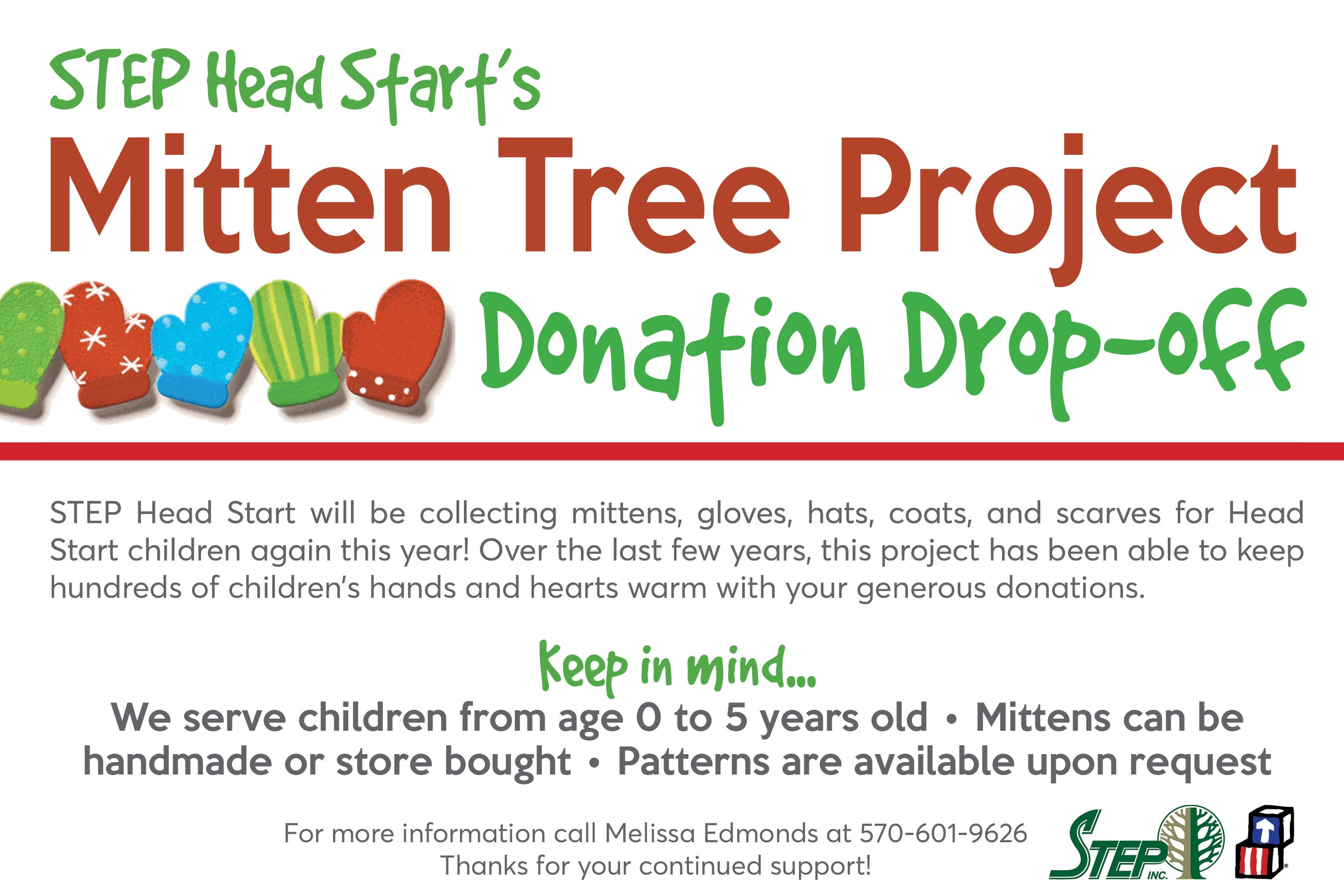 STEP Head Start is collecting mittens, gloves, hats, and scarves for Head Start children again this year from October 1st until December 18th. Over the last few years, this project has been able to keep more than 600 children's hands and hearts warm each winter.
STEP Head Start is very grateful for community contributions to the Mitten Tree Project and is aware that it may be difficult to join us this year and understands if your agency chooses to wait until next year. However, due to COVID-19 restrictions, STEP Head start has about half of the children enrolled in the program than we typically would in years past.  
If you would like to participate in the Mitten Tree Project, please be assured that your donation will find a lovely home and hands to keep warm. STEP Head Start will be collecting mittens, gloves, hats, coats, and scarves at our offices located at:
STEP Head Start at 2138 Boyd Street, Williamsport;
STEP Main Office at 2138 Lincoln Street, Williamsport;
Clinton County Community Center at 124 E. Walnut Street, Lock Haven.
Donations will be on display throughout the collection period. Questions about donations can be directed to Melissa Edmonds at 570-601-9626.