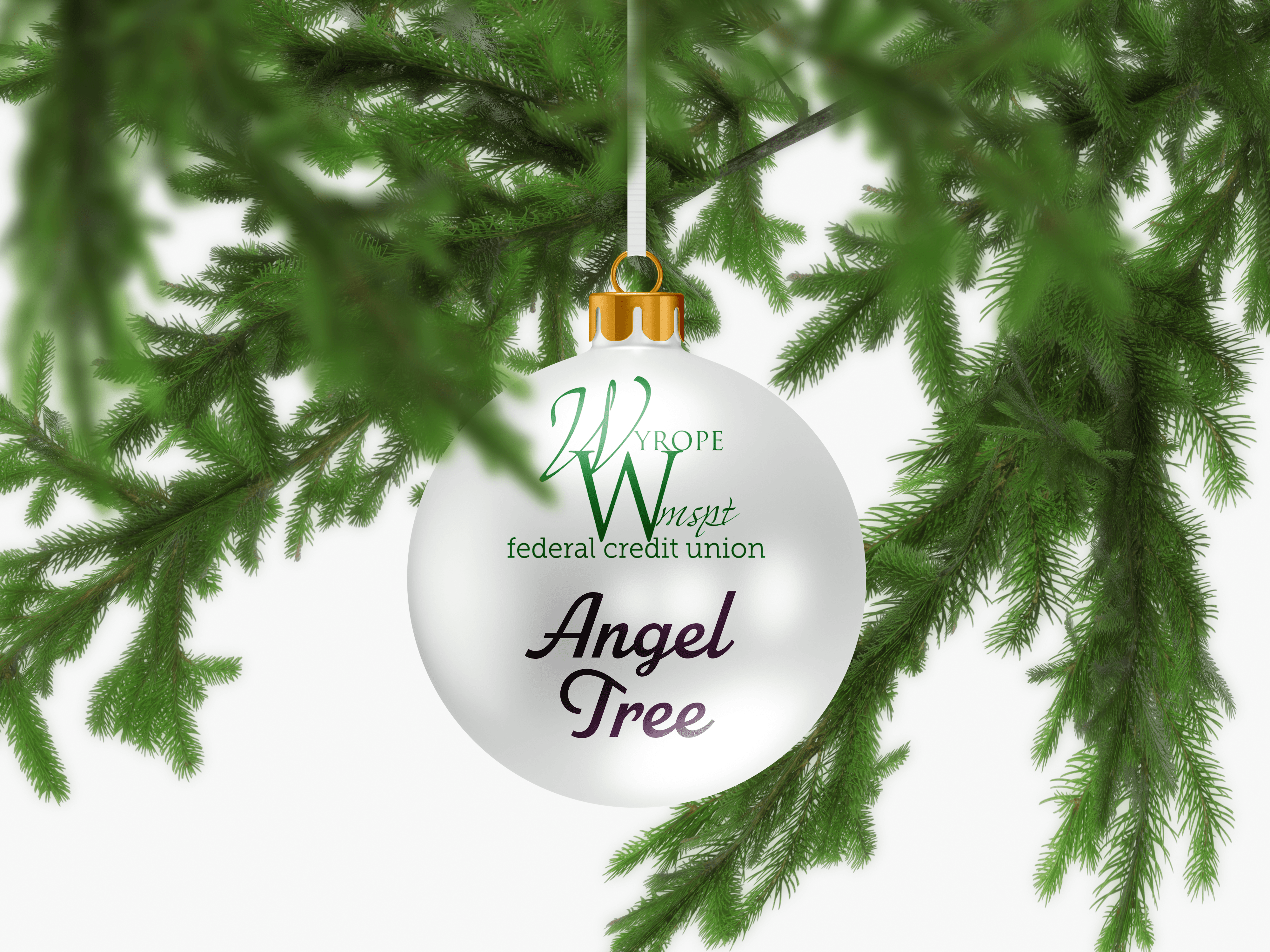 Grandparents and older-relative caregivers of minor children in STEP Office of Aging's Caregiver Support Program will be featured on Wyrope Williamsport Federal Credit Union's first annual Angel Tree! The Angel Tree program helps provide Christmas gifts for local children in need. Once a child is accepted as an Angel, their ornament with name, age, and wish list is hung on the Angel Tree at Wyrope Williamsport Federal Credit Union (FCU) for donors in our community to sponsor. For those who don't have time to purchase gifts but would like to participate, a donation jar will be on site for monetary contributions.
This portion of the Caregiver Support Program (CSP) is provided to clients 55 years and older that have guardianship, custody, or are informally the primary caregiver for children under the age of 18-years-old. Many of the program participants have more than one child in their care and have established guardianship or custody through the court. Often, the children's biological parents are incarcerated, in active addiction, or deceased. Currently there are 16 clients enrolled in the program with a combined total of 29 children in their care. The clients enrolled in this program meet the Pennsylvania Department of Aging income eligibility guidelines and many are living on solely social security. 
CSP reimburses for many costly and necessary expenses monthly, however, Christmas aide for clients must come from alternative sources. While compiling a master list of resources that clients may qualify for, Wyrope FCU, graciously volunteered to add all 29 of the CSP children to their Angel Tree. Wyrope FCU is located at 1536 Riverside Drive in South Williamsport for anyone interested in sponsoring an Angel!