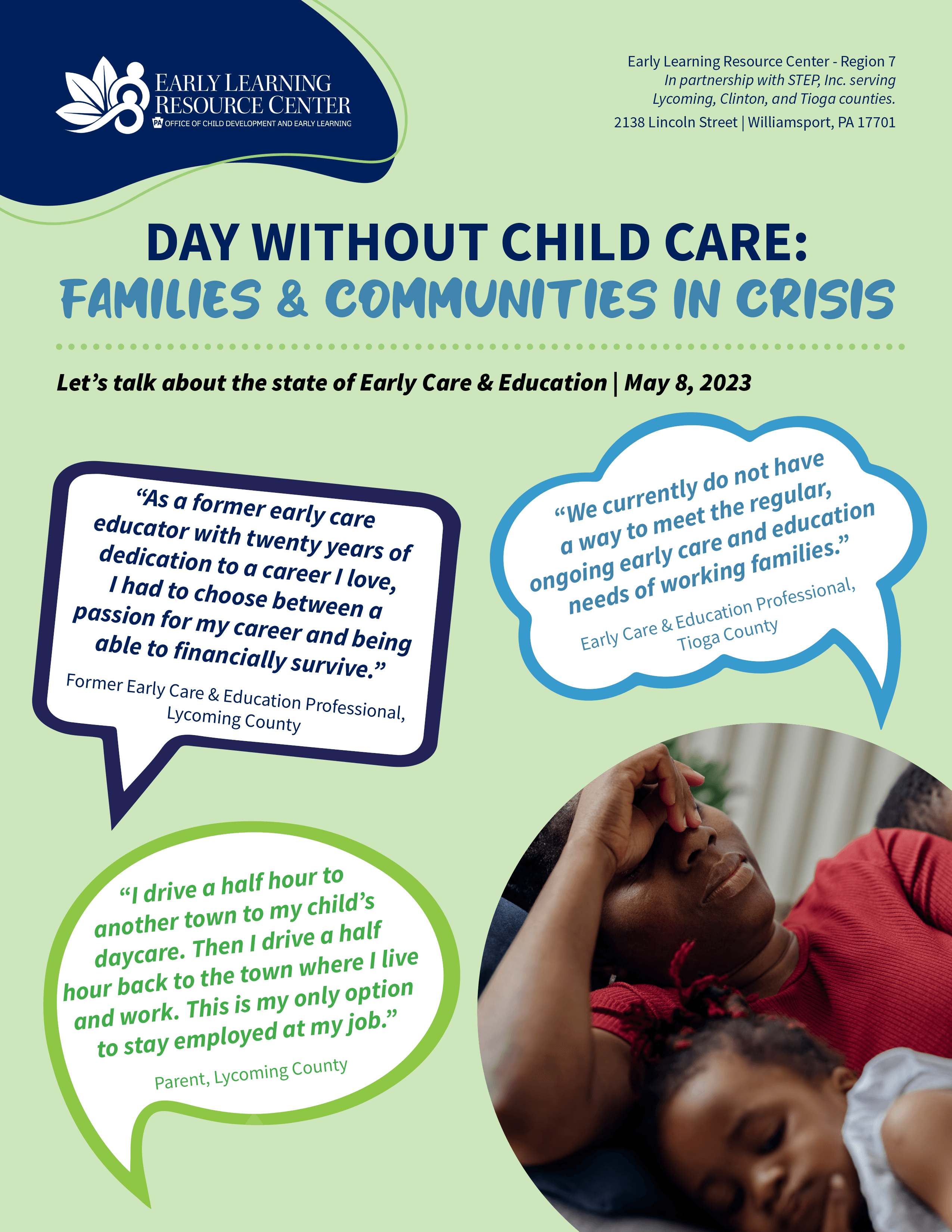 The Early Learning Resource Center for Region 7 (ELRC 7), serving Lycoming, Clinton, and Tioga counties, knows that when it comes to children, it still takes a village. ELRC 7 created an educational resource in hopes that everyone who is affected by the Early Care and Education crisis will have access to information to better understand what is happening in the profession, and what to do if they choose take action.

The publication is available for free download. A printed copy can also be requested at the same address.
"The Early Care and Education field, parents and caregivers, and employers are all in crisis right now," said Melissa Kerschner, Director of ELRC 7. "The true cost of child care is not being acknowledged. Despite significant education and credentialling investments, workers flee to careers where they receive higher compensation, and classrooms disappear. Caregivers are left scrambling to find a place for their children so they can attend work or school. Just as important, children miss out on development during a critical window, putting them behind when they start school."

A Day without Child Care aims to create an equitable child care system, thriving wages for child care providers, and affordable child care for all families. Anyone interested in participating or finding an event can do so here: http://cca.is/childcare.