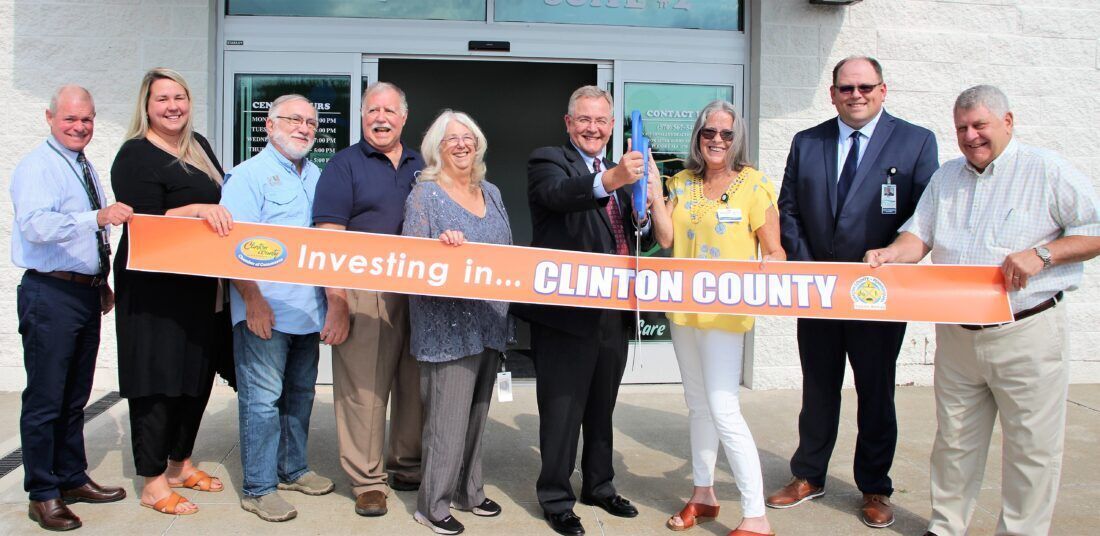 In conjunction with the over 1,200 U.S. health centers nationwide, River Valley Health & Dental celebrated National Health Center Week Aug. 6-12 with a grand opening at its new Lock Haven location on Wednesday evening at 124 E. Walnut St.
The event featured tours of the facility, free raffle gifts including the chance to win an ATV provided by Schlesinger Communications and other gift card giveaways along with a 50 inch big screen TV.
Refreshments were provided and a ribbon cutting was held to kick off the opening, with remarks from James Yoxtheimer, President and CEO and James Plankenhorn, President and CEO, Lycoming-Clinton Counties Commission for Community Action (STEP), Inc.
This years' theme for National Health Center Week 2022 (#NHCW23) is "COMMUNITY HEALTH CENTERS: The Roadmap to a Stronger America."
Community Health Centers, like River Valley Health are the backbone of the nation's primary healthcare system, stated Yoxtheimer.
"We offer innovative, integrated primary care based on what services that communities need most — ensuring access to affordable, quality healthcare. We are problem-solvers who reach beyond the exam room to care for the whole person by helping with many social needs that affect health outcomes," Yoxtheimer said.
River Valley Health & Dental is a non-profit community-based health organization independently managed by a community board of directors and located in the Hepburn Plaza, 471 Hepburn St., Williamsport, and now with medical services in Lock Haven.
It serves the residents of the greater river valley community with comprehensive primary care-medical and dental.
Not only does River Valley Health provide services to the medically underserved to prevent illness and foster wellness, but to everyone in our river valley community, giving care that seeks to address needs and other factors that may cause sickness, proactively managing chronic conditions for improved and sustainable outcomes and overcoming common barriers to care.
It is "Your Center for Care."