STEP 2017-2018 Annual Report
Submitted by drcain on Fri, 12/14/2018 - 11:55
STEP's 2017-2018 Annual Report is now available online.
The report details STEP's many successes over the past year, and presents stories and statistics that highlight the continuing and widespread impact our work is having in Lycoming and Clinton Counties.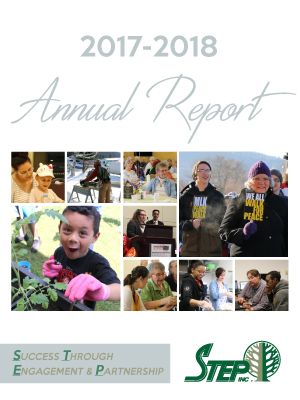 As a Community Action Agency, STEP is required to complete a Community Needs Assessment on a three-year basis. STEP partnered with the Lycoming County United Way, First Community Foundation Partnership of Pennsylvania, and the River Valley Health & Dental Center to develop a mutually beneficial process for creating an overarching, comprehensive Community Needs Assessment. The complete 2018 Community Needs Assessments for Lycoming County and Clinton County are now available online.